The course materials is mostly lectures (short videos) with some occasional exercises to help you consider your own needs. The material will be released weekly—so you won't be drinking from a firehose. You should plan to spend about 1 or 2 hours a week for five weeks. The course should be a short-cut to an outcome, and your feedback will help me improve it.
My guess is that you've got some investments but chose them without a lot of thought. They may seem to be working for you but you really don't know whether they are good and what you should be doing.
You've tried some books, some internet forums, and a few TV shows but it all seems like wild speculation. You wish there were simple answers founded in wisdom from some of the world's best and brightest. (Hint: there are.)
And, at this point, you are living with your investments and your dreams seem to be on hold – or risk being downgraded. You're not feeling very good with it.
Understanding Investing Is Within Your Reach
I've put together a 10 module, 5 week course that is going to give you a starting point to achieve the important financial goals in your life.
I hear so many times from people wondering what stock to buy or whether to get in or out of the market. Their very questions reveal that they are clueless about something so consequential. Only a rare few of us don't need to save and invest in order to achieve many of our dreams – often the biggest of which is retiring comfortably. These lessons are essentials that everyone should be taught in high school, or college, or at their family table – but they aren't. This course fixes that.

Experience Online Learning at its Best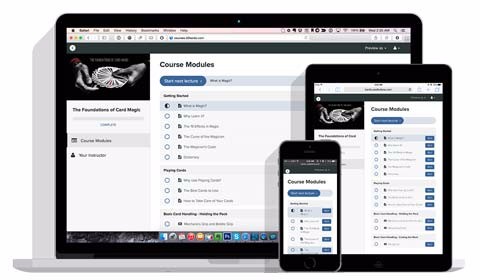 This Finance Your Dreams course is available instantly on all of your devices. Stream the videos, or download them to your computer.